Lawmakers in New York are gearing up to enact legislation that would prohibit gas stoves from being used in new buildings, including new single-family homes and new commercial properties.
Should the proposal — included in the state budget that's due March 31 — receive a nod from Empire State lawmakers, it would be the first piece of legislation in the nation to target gas and fossil fuel appliances.
New York Gov. Kathy Hochul and many of her fellow Democrats in the state legislature have signaled support for proposals that would prevent the use of water heaters, fossil fuel furnaces and gas stoves in a majority of new construction.
Despite pushback from some Republicans over the state's proposal, as well as Energy Sec. Jennifer Granholm's declaring Thursday that "there's no ban on gas stoves" at a federal level, New York lawmakers are poised to pass the legislation barring the use of certain gas-related utilities in new homes.
ENERGY SECRETARY GRANHOLM INSISTS GAS STOVE STANDARDS WILL ONLY IMPACT HIGH-END MODELS: 'THERE'S NO BAN'
While other states like California and Washington have taken similar action through building codes, New York would become the first state to do so with a legislative measure.
Hochul offered support for a ban of fossil fuel-based heating equipment during her State of the State address in January. The governor proposed abolishing the sale of gas-powered appliances and banning their installation in new buildings by 2025.
AMERICAN GAS ASSOCIATION FIRES BACK ON POTENTIAL GAS STOVE BAN: 'NOT SUBSTANTIATED BY SOUND SCIENCE'
Should it pass, the proposal would not apply to existing homes that use gas stoves or other gas-powered appliances. However, the state's climate plan could take such steps in the future.
As reported by Politico, the three proposals being considered by the Assembly, Senate and governor "have some exemptions, including for emergency backup generators, hospitals, laundromats and commercial kitchens."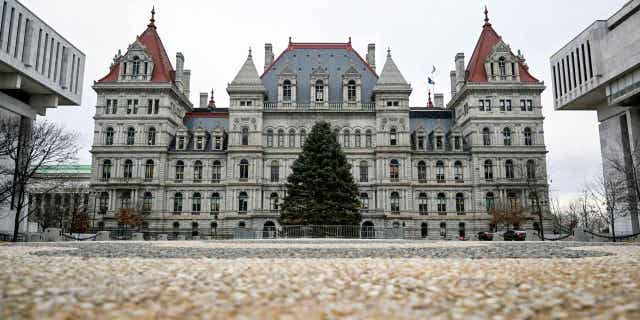 "The earliest date backed by the state Senate is the beginning of 2025 for residential and buildings below seven stories. Hochul and the Assembly backed banning gas in new homes starting in 2026," the outlet reported.
The backlash from Republicans over a potential ban on gas stoves came earlier this year after it was reported the U.S. Consumer Product Safety Commission planned to act on the appliances because the pollutants can cause respiratory and health issues.
"Any option is on the table. Products that can't be made safe can be banned," agency Commissioner Richard Trumka Jr. told Bloomberg at the time.
In December 2022, a group of federal lawmakers, including Sen. Cory Booker, D-N.J., Sen. Elizabeth Warren, D-Mass., and Sen. Bernie Sanders, I-Vt., wrote a letter to the CPSC expressing concerns "regarding the risks posed to consumers from indoor air pollution generated by gas stoves."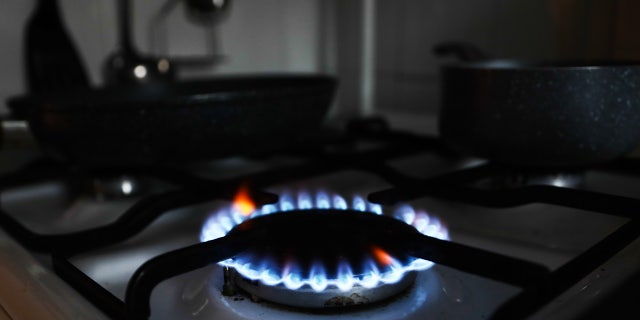 CLICK HERE TO GET THE FOX NEWS APP
The group pointed out that more than 40 million homes in the U.S. rely on gas stoves for cooking, and "methane leaks from gas stoves inside U.S. homes were recently found to contribute the equivalent climate impacts as about 500,000 gasoline-powered cars." 
They added that the cumulative effect of such emissions has a disproportionate impact on Black, Latino and low-income households.
Fox News' Kristine Parks and Sarah Rumpf contributed to this article.