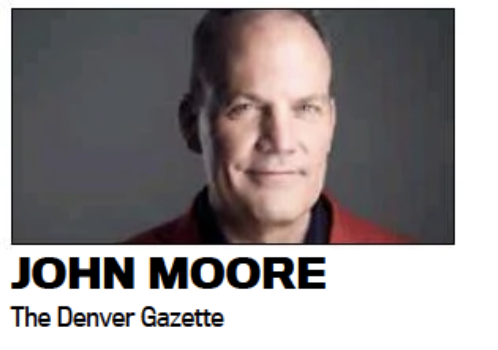 Denver's Cleo Parker Robinson was one of five Black female dance pioneers who were presented the 2023 National Medal of Arts from President Joe Biden in a White House ceremony on Tuesday.
The collective medal officially went to The International Association of Blacks in Dance, which since 1991 has promoted dance by people of African ancestry through teaching, training, performance and cultural exchanges.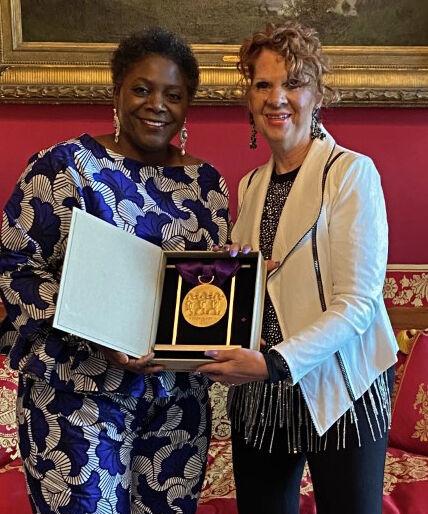 Parker Robinson is a co-founder of the group, along with Joan Myers Brown (Philadelphia Dance Company), Jeraldyne Blunden (Dayton Contemporary Dance Company), Lula Washington (Lula Washington Dance Theatre) and Ann Williams (Dallas Black Dance Theatre). Robinson founded her eponymous dance company in Denver back in 1970.
In a collective statement, the IABD said: "Receiving this award is a significant milestone in the history of this organization. It acknowledges the years of dedication by so many, and the endless contributions of Black people in dance."
Among Tuesday's other medal winners (ho hum): Jose Feliciano, Mindy Kaling, Gladys Knight, Julia Louis-Dreyfus, Bruce Springsteen and Vera Wang.
In his remarks, Biden paraphrased George Washington as saying: "The arts and sciences are essential to the prosperity of the State and the ornament and happiness of human life."
The Colorado Symphony will pay tribute to Parker Robinson's 50 years with a dance concert celebration on March 30 at Boettcher Concert Hall.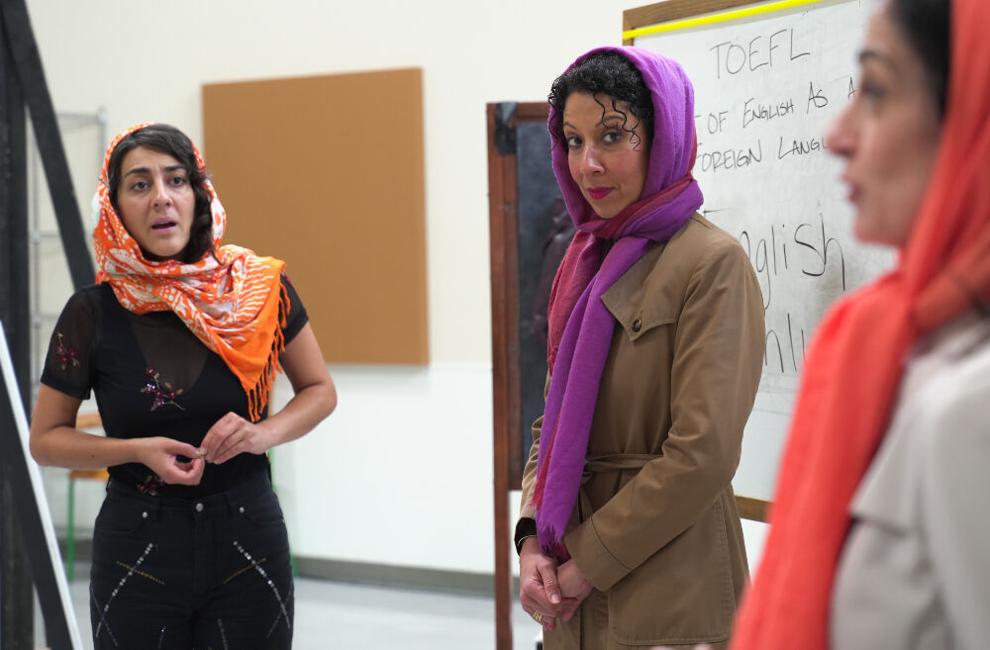 '1776' and a missed Denver connection
This week's Denver arrival of the new national touring production "1776," which features a cast of all non-binary, trans and female-identifying actors, was – for a time – going to mark the triumphant return of Regis Jesuit High School graduate Mehry Iris Eslaminia.
The brief, two-month Broadway production last fall was planned as an intentionally limited New York engagement, after which the entire original cast was to be sent out across America to cities like Denver, where the show is now performing through April 2.
Eslaminia, who played Congressional Secretary Charles Thomson in the Broadway production, was even offered a promotion for the tour: She was asked to play menacing South Carolina delegate Edward Rutledge, the brute who managed to get Thomas Jefferson to strike the clause in the Declaration of Independence that would have outlawed slavery a century sooner than it was. As the Rutledge understudy, Eslaminia did get to play that juicy role about 20 times on Broadway. But Eslaminia, whom local audiences might remember for playing the mandolin in the DCPA Theatre Company's world-premiere play "Appoggiatura" in 2015, is in high demand right now, and her agent didn't want her to miss out on several potential projects that are being finalized while "1776" is out on tour.
"It was an incredibly hard decision to make," said Eslaminia, whose first order of business is performing in a new play called "English," opening March 31 at Berkeley Rep in California. It's a "seriocomedy" by Iranian American playwright Sanaz Toossi about four adult Iranians who are preparing to take an English test so they can leave the country for varying reasons.
"This play just feels so important to me," said Eslaminia, whose father was born in Iran. "With everything going on there lately, I've felt such a pull to my Iranian heritage while simultaneously feeling so helpless. It's the first time I've ever been cast as my blood on stage – and as soon as I was cast, saying no to the tour just made sense."
Still, Eslaminia was among 28 actors, musicians and backstage crew who made their official Broadway debuts with "1776" last October (by director Diane Paulus' count.) And Paulus is proud that "1776" put Eslaminia's name into the Broadway annals forevermore.
"It's always meant something to me to open doors and provide opportunities for folks that may not have had access," Paulus said. "That's always been at my core. We talk a lot about how we're going to change Broadway, and I think we're going to change it – one production at a time."
Lighthouse, Wonderbound: Open wide!
Two momentous facility openings have been scheduled for May. Denver contemporary ballet company Wonderbound will christen its swank new permanent home at 3824 Dahlia St. on May 3. That's also opening night of "The Sandman," the company's newfangled Western dance with live music by Gasoline Lollipops, a beloved local alt country band from Boulder. It runs through May 14. Info at wonderbound.com.
And on May 12, the Lighthouse Writers Workshop will open its new, three-story home at 3844 York St. with a public party on May 12 that will include a ribbon-cutting, tours, booze and, of course … literature. RSVP at lighthousewriters.org.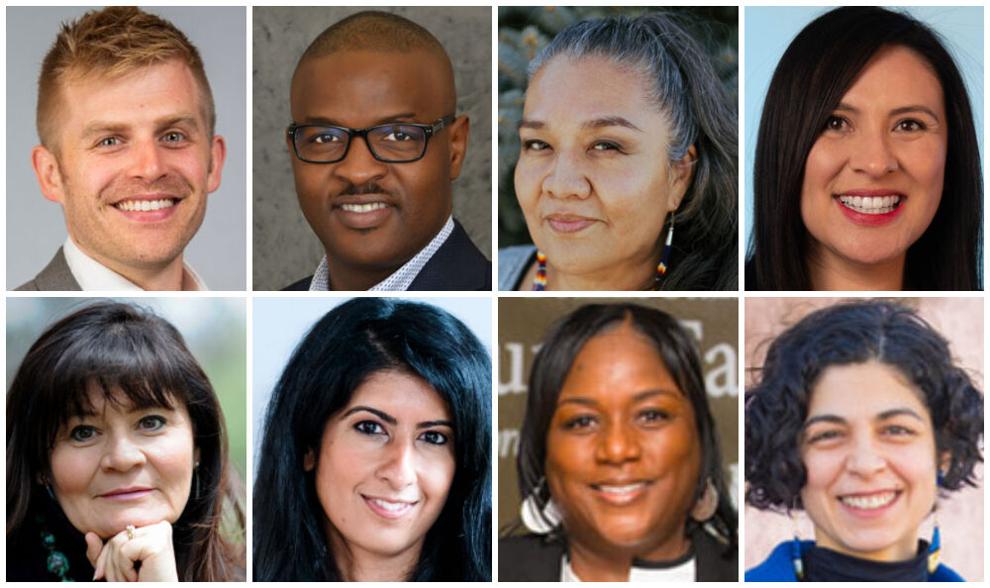 Bonfils-Stanton Livingston Fellows
The name could use a gender refresh, but as arts-leadership recognition goes, it gets no better than being named to the Bonfils-Stanton Foundation's annual class of Livingston Fellows. The chosen eight each receive $35,000 to support their personal leadership advancement journey over the next three years.
Among the newly named class of 2023, we've recently told you about Papa Dia, executive director of the African Leadership Group; and Rita Valente-Quinn, producing director of Boulder's True-West Award-winning Motus Theater, which is fully focused on social justice. Dia, a native of Senegal who immigrated to Denver in 1998, used his first job stocking books at the Tattered Cover Book Store to teach himself how to read, write and speak English. After a 17-year banking career, he founded an Aurora-based nonprofit that each August hosts the month-long Afrik Impact Summit to celebrate and advocate for the African immigrant community in Colorado.
The other members of the Class of 2023:
• Sam Battan, executive director, Colorado Youth Congress
• Shannon Francis, executive director, Spirit of the Sun
• Carmen Medrano, executive director, United for a New Economy
• Carla Mestas, executive director, CIRCLE
• Viniyanka Prasad, executive director, The Word, A Storytelling Sanctuary
• Paula Smith, chief impact officer, Clayton Early Learning
On, 'Camelot'! …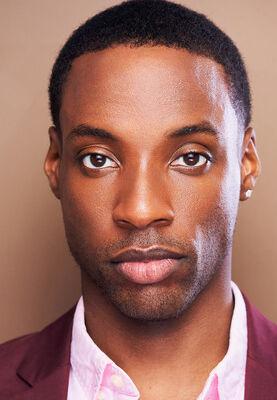 Christian Mark Gibbs, who earned his master's degree at Colorado State University, makes his official Broadway debut on April 13, when Aaron Sorkin's reimagined "Camelot" opens at the Lincoln Center in New York. But Gibbs, who is cast as an ensemble member and Lancelot understudy, got a head start on history Wednesday when he went on as the romantic knight in both preview performances. "What a whirlwind," said Gibbs. "Insane."
Gibbs, also an alum of the Aspen Music Festival and School, performed in many shows around Fort Collins and Boulder, and was part of the Denver Center's historic, mostly African American production of "Oklahoma!' in 2018.